Address:
A Mansion, 2/F, 291 Fumin Lu, near Donghu Lu 富民路291号2楼 近东湖路
Opening Hours:
Daily, 8:30pm-6am
No. 88 No. 88 Description
TOPVIPTOPVIP88 — or just simply No. 88 — brings both barrels of rural Chinese clubbing to The Mansion on Fumin Lu. No. 88 is a national Chinese clubbing chain success-story, originating from … gah …. "outside Shanghai," and offers up an utterly insane atmosphere totally unique in the city. Imagine the craziest, spazziest dance club you can, and add dancers, actors, dice, performers, and an overall atmosphere of WTF. It's one of the few truly "Chinese" nightlife experiences available in Shanghai, and is wildly popular with the city's younger Chinese clubbers as well as the foreigners who chase them. Packed on the weekends and most nights of the week. If you're looking to "make it more high" as much as you can, head up the wooden staircase to TOPVIPVIPTOP88VIPTOP.
Closed now it is called Diva!!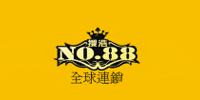 See all photos for this venue